SALESIAN FAMILY LIVE-IN AND CONSULT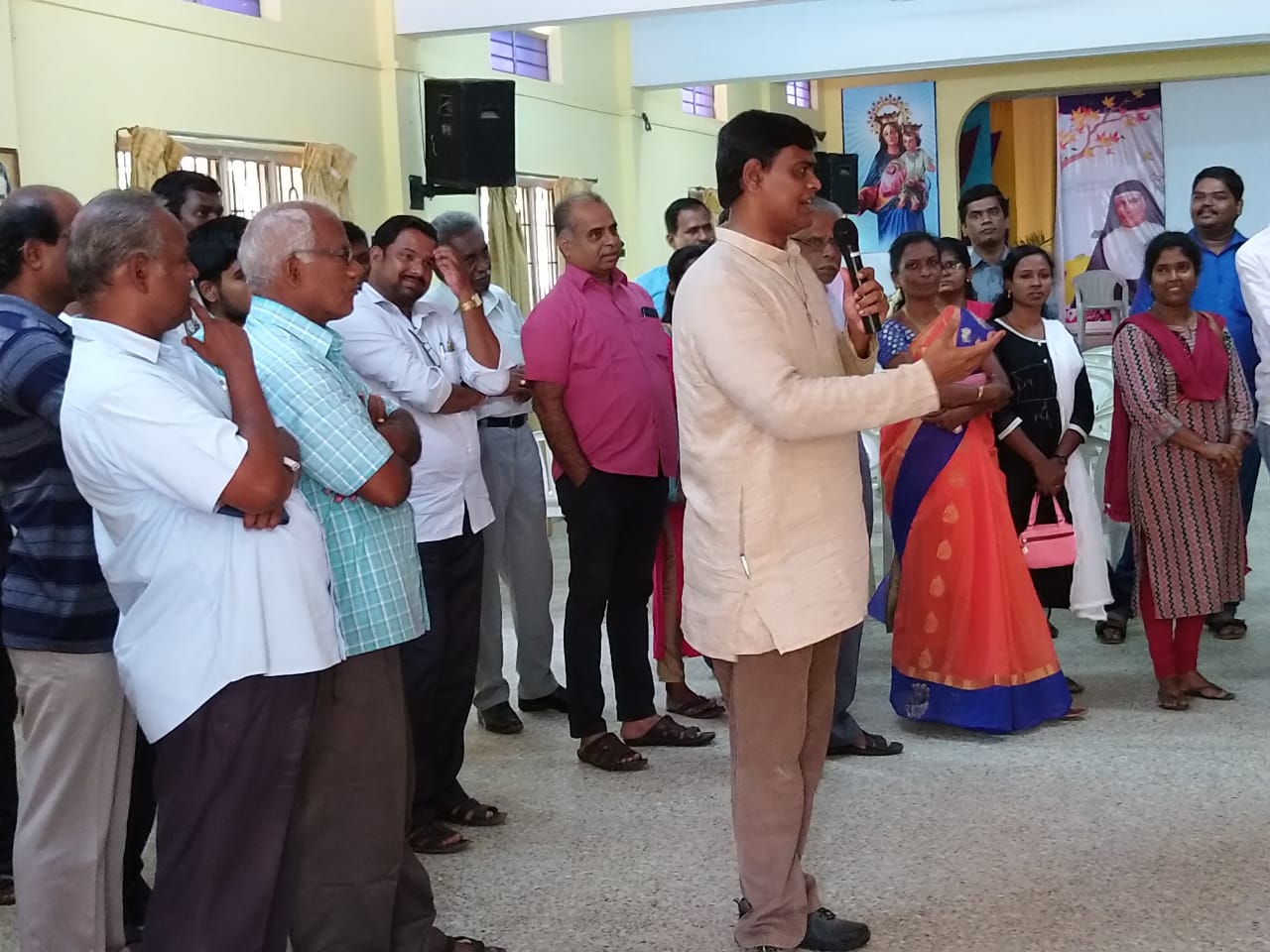 On 02 October 2019 the celebration of Salesian Family Live-in took place at Don Bosco, Manikandam, Tiruchy. The meeting was organized for all the members of the Salesian Family: SDB, FMA, SMA, SMI, VDB, ADMA, Don Bosco Past Pupils and Salesian Cooperators. There were 74 participants. During the introductory session, Fr. Thomas Louis – the Province Delegate for Salesian Family, welcomed all the dignitaries of the day.
Father Agilan, the Vice Provincial gave the inaugural talk to the members of the Salesian Family encouraging everyone to build up a collaborative mission. Father Edwin George SDB was the Chief Resource person for the program. He animated the theme of 'Identity of Salesian Family'. After the presentation, there was a short discussion in groups. At 02.00 pm there was the Salesian Family Consult consisting of all the Delegates and the Executive members of the various groups of the Salesian Family together with SDB vice Provincial and the FMA Provincial (Rev. Sr. Mary Margaret).