19. SALEM – DBAI
St. John Bosco; (1988) 2008: Salem
VISION
The Salem Don Bosco Anbu Illam Social Service Society is a catalyst organization dedicated to serve the young at risk and the marginalized towards a dignified human life through a process of re-integration in to the society by working with the Governmental and Non Governmental Organization and the Community Based Organization, thus building a movement of people with critical conscience towards a just and equal society.
MISSION
Don Bosco Anbu Illam is dedicated to help in solving the problems that produce street and working children and to empower communities that are neglected. To do this we provide rehabilitation for the children and help to mobilize the community through organization. We aim to increase community awareness of these and related problems by providing shelter, education and skills training for a holistic rehabilitation of street and working children. To fulfill these aims we try to involve the Government and NGOs and in a special way to build up a movement of people which would strive to establish just and equal society.
HISTORY
In the year 1985 the Students of Philosophy from the Retreat, Yercaud, initiated this work by meeting the rag-pickers regularly in the weekends for about three years. They had two contact centers: one at Old Bus Stand and the other at the Junction. They were also visiting the Government Observation Home. Once a year these boys were taken to Retreat, Yercaud for a day of celebration.Then Fr. Francis Schlooz and Bro. Meril were put in charge to explore the possibility of working for the street boys in the city.
They felt the need of a Shelter Home for the street boys to play, to sleep, to bathe, to wash their clothes and to rest at night. Hence, in the Centenary year of the death of St. John Bosco, 1988 a building at the present location was inaugurated by the former District Collector of Salem Mr. M.F. Farooqi. The process continued by Fr. Michael Thomas, Fr. Edward Xavier, Fr. Lourdunathan, Fr. M. Vincent Xavier, Fr. Francis Antonysamy,Fr. AmalaJeyarayanand Fr. Xavier Michaelup to May 2008. In the same year, Don Bosco Anbu Illam had become a canonically erected Salesian Community and Fr. Xavier Michael was appointed as Rector as well as the Director.In 2009 Fr. Peter Singarayerwas appointed as the administrator and Fr. Theophiluswasgiven the responsibility to look after the shelter home and to be the coordinator for the Salesian co – operator unit in Salem.Don Bosco AnbuIllamat Namakkalwas started to cater the needs of HIV/AIDS affected children and attached to Salem community.
Fr. Lawrence David and Bro. George were appointed as Director and Administrator respectively and now it has become an independent presence of the province. In May 2011Fr. Amalorpavaraj was appointed as Rector as well as Director of Anbu Illam, Fr. Lawrence David as Vice Rector, Asst. Director and in charge of Adivaram, Fr. Selvakumar as Administrator and two clerics namely Bro. Arul Jerone (first student brother of the community) and Bro. George (1st year of practical training) were also placed in the community. On 16th August 2011 Don Bosco Care Home a centre for HIV/AIDS infected children and youth was officially inaugurated atMoolakkadu (Nilavarapatti). Fr. Daniel Sebastian and Fr. Peter Singarayer were appointed as Director and Asst. Director respectively. In May 2012 Fr. Arulkumar was appointed as Vice Rector, Asst. Director and in charge of Adivram. Bro. Justin (1stYear Practical Trainee) and Bro. James (College Student) were also placed in the community. Bro. Jerone was sent to Don Bosco Care Home to continue his studies and to look after the children at Nilavaarapatti.
In May 2013 Fr. Henry Dominic has been appointed as Vice Rector and in charge of Adivaram. Fr. Gabriel Karunairaj has been appointed as Administrator and Asst. Director of AnbuIllam. Fr. Xavier Michael was placed as Asst. Director of Don Bosco Care Home at Nilavaarapatti. Bro. JesumaniPrabhu has been placed as practical trainee at Mulluvadigate while Bro. Soraniah Jerald Vianneyraj as college student at Nilavaarapatti.In May 2014 Bro. Jesuraj Felix Joseph has been places as practical trainee at Mulluvadigate and Bro. Innacimuthu Rex as college student at Nilavarapatti.
STAGES OF DEVELOPMENT
1985 – Initial contacts by the Students of Philosophy, Yercaud.
1988 – Shelter was erected.
1995 – Children were enrolled in regular schools.
1997 – Adivaram Shelter was inaugurated to accommodate new comers.
1998 – Child Guidance Bureau was started in the New Bus Stand.
1999 – Transit Schools were started for the working children.
2000 – Registered as Social Service Society.
Erode and Namakkal extension centers begun.
2001 – Social Awareness Team (SAT) was started to create social awareness to the public.
2002 – Child Line Programme was started to rescue children in difficulties and in danger.
2003 – Prevention and rehabilitation of street and working children through community based
Organization (CBO).
2004 – Federation of women groups and youth groups aiming to create a mass movement.
2005 – Movement based approach to core issues that affect Child Right and Human Rights
involving District Administration and other participatory partners.
2007 – Auto mechanic and computer center for Non formal students, Dropout and
Vazhikaatti center to employ the unemployment youth.
2008 – Namakkal Center for the affected children was established.
2009 – A center initiated at Moolakkadu for the HIV infected children.
2011 – To mark the by centenary of birth of St. John Bosco, Don Bosco Care Home (A
Center for HIV/AIDS infected childrenand youth)was officially inaugurated.
2013 – Silver Jubilee of Don Bosco AnbuIllam.
2013 – Modular Employable Skill (MES) training programme for the dropout youth.
2014 – Functional Vocational training Research and Survey (FVTRS) programme initiated
For the dropout Youth.
MAJOR ACTIVITIES
PARISH: Sagaya Nagar Parish at Pallithammam consists of a main parish and 10 substations. There are 543 Catholic families. There are 15Anbiams in the Parish. Sunday Catechism is conducted in 5 sub-stations. Around 80 children attend the Sunday Catechism classes. Parish has got pious associations like Vincent De Paul and Legion of Mary and they have their regular meetings and prayer animations. There is an Altar childrenunit with 37 members. Parish has got a youth group with 31 members.
DBHSS: Don Bosco Higher secondary School has both Tamil and English medium section. There are altogether 341 students (315 for Tamil mediumin the school and 26 for English Medium). There are 317 boys and 24 girls studying in the School. The school has got a good and dedicated staff team. There are 18 teaching staff and 4 non-teaching staff.
DB MATRICULATION SCHOOL: Don Bosco Matriculation school has classes from pre-kg to 2nd standard. At present there are 37 students. The school has got 4 teaching staff and 3 non-teaching staff.
CHRISTOPHER HOME: There is a home for boys at Bosco MaiyamPallithammam assisted by Salesians and a home for girls at Nedungulam assisted by the SMA sisters. There are 154 boys and 16 girls in the home. There are 2 lay wardens2 cooks and 1 care-taker at the home.
SPOKEN ENGLISH ACADEMY: The community offers residential Spoken English training to youth and religious congregationsat their need. During summer students are given special coaching in Grammar and Spoken English.
CONTACT DETAILS
Don Bosco Anbu Illam
230, Brett's Road
Mulluvadi Gate, SALEM– 636 007
Phone: (0427) 2416631/2254497 House /Childline/Reception
7708591244 Reception / Childline
8903416631 Adivaram
1098 Childline
E-Mail: anbuillamsalem@gmail.com
URL: www.salemstreetkids.org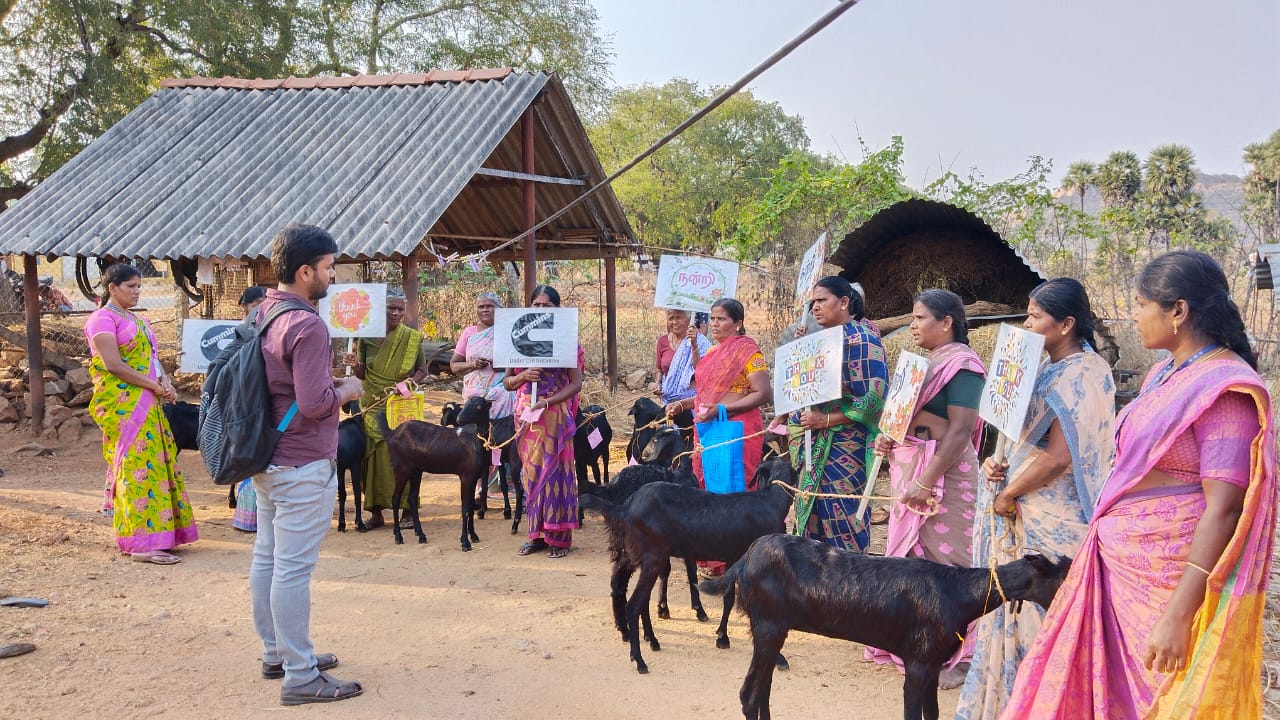 DON BOSCO ANBU ILLAM, SALEM and BOSCO GRAMIN VIKAS KENDRA, KEDGAON, AHMEDNAGAR jointly organised a "Model Village Development" project,  5 villages have been targeted with a special focus on Driver related families on 23rd March 2023. This project was supported by the Cummins India Foundation (CIF) through its corporate responsibility initiatives (CSR).  In a special […]
Read More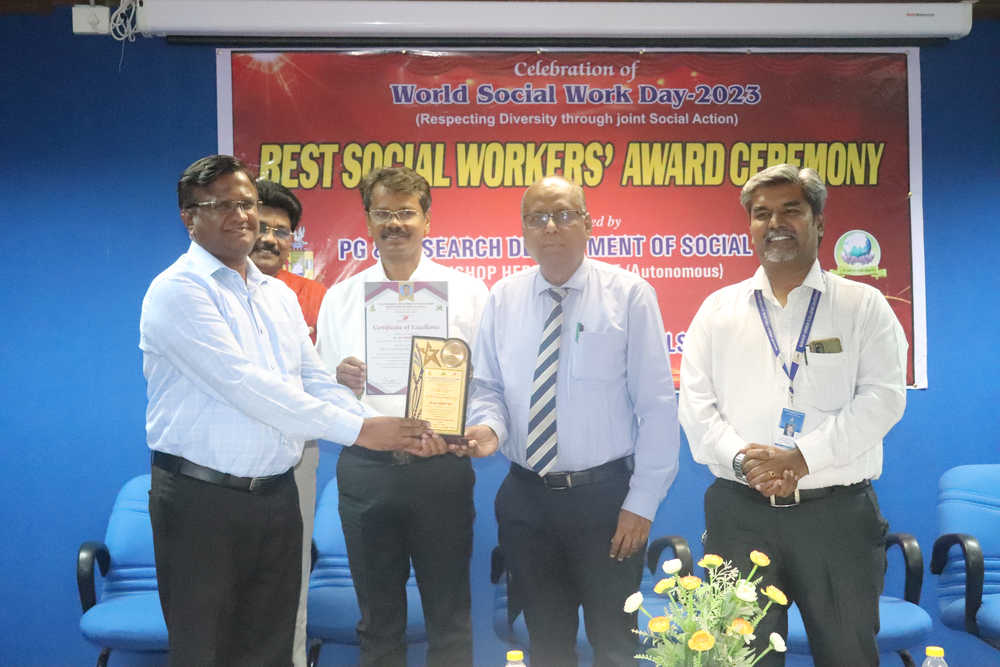 Rev. Dr. Casimir Raj M. SDB, Director of DON BOSCO ANBU ILLAM, SALEM, was awarded the "Best Social Worker Award"  for the year 2023 by Bishop Heber College, Tiruchirappalli – 620017. He was awarded in recognition of his passionate professional social work endeavours and his two-decades long illustrious and impactful services to the youth, especially those at […]
Read More