04. COIMBATORE – VELLAKINAR
St. John Bosco; (1964) 1964: Coimbatore
VISION
Don Bosco Boys' Home, Vellakinar envisions in training youngsters to be professional and efficient social workers and agents of social empowerment through formal education and non-formal village exposure programmes to bring positive effects in the lives of rural children and youth around the locality.
MISSION
To provide leadership training for social animation to trainees.
To provide social awareness and analysis of social issues for trainees
To provide training for group dynamics and form social welfare groups
To provide human maturity and sexual education awareness for leaders and beneficiaries
To provide social communication for effective social work
HISTORY
Name of the institution: Don Bosco Pre – Noviciate
Year of starting: 1984
Name of the location when it was started: Coimbatore – Vellakinar
Original purpose of the institution: Train up people, Religious training for brother hood.
– Professional training for volunteers of social work
– Providing training programme for both formal and non-formal
Original target group: Target group was orphans, boys from far away villages.
Original scope of the institution:
To train up boys in the religious values
Technical training institute
Presentation of institution history:
| | |
| --- | --- |
|  1964: | Fr. Casthelli |
| 1984: | To faricted workshops was put up salesians and boys. Four boys joined sep 15 1964. |
| 1965: | 11 boys are joined, June was started carpentry and mechanic. |
| 1967: | House was closed. |
| 1980: | The house was reopened scope to cater for home and children. They give non – formal education. |
| 1980: | Boarding was started. |
| 1985: | Narshet was started. |
| 1985: | Extension work started. |
| 1994: | Prenoviciated shifted from Pallithammam. |
MAJOR ACTIVITIES
DON BOSCO SCHOOL OF EXCELLENCE– School has 327 students for this Academic Year. There are 158 Catholics and 169 non-Catholics studying in the School. There are 21 teaching staff and 9 supporting staff in the School. School has got Cultural, Eco-friendly, Karate, Yoga JRC, Music and Media clubs. The Annual programme is prepared.
ANBU ILLAM EXTENSION CENTRE: The extension centre has 18 boys. There is a lay warden and a cook to assist the boys at the centre.
CONTACT DETAILS
Don Bosco School of Excellence
Don Bosco Puram
Thudiyalur – Saravanampatti Road
Vellakinar
COIMBATORE – 641 029
Phone: (0422) 2666333 House
80986 81408 /7540081408 School
9585558189 Vellakinar Anbu Illam
E-Mail: covaidbschool@gmail.com
dbsportsacademy@gmail.com
URL: www.donboscocbe.com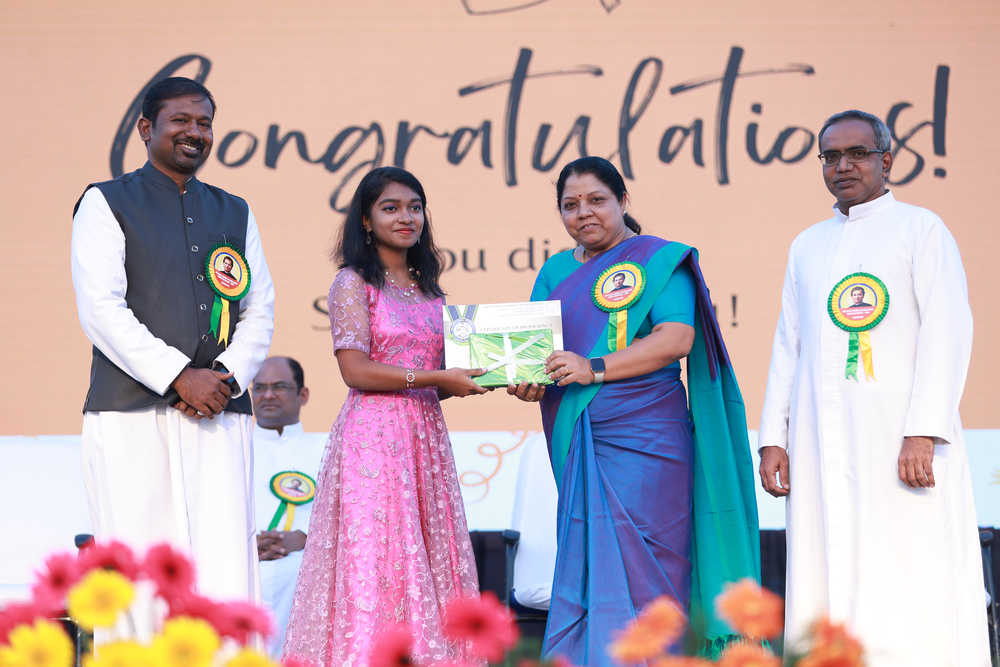 Don Bosco school of Excellence in Coimbatore is happy to celebrate the 9th School Annual Day on 25th February 2023 on the theme "Celebrating the Expressions and Emotions of Life". DBX Students gave a scintillating and an enthralling performance on the given topic. Ms. Lovelina Little Flower, member vice chancellor committee, member syndicate and head […]
Read More