26. TIRUCHY – KALLUKUZHY
St. John Bosco; (1994) 1997: Tiruchy
VISION
MISSION
To ensure the promotion of human maturity, Intellectual and theological formation of Salesian students to ministerial priesthood with a special sensitivity to the rural context of Tamilnadu and according to the Salesian spirit.
To be witnesses to the kingdom values, (Brotherhood, love , justice, solidarity, peace) in the multi religious context of our neighbourhood.
To acquire competencies, Talents and varied experiences, through communion, respectful dialog, co-responsibility and in a genuine family sprit, especially in educational and youth pastoral work.
To impart the Salesian spirituality in our collaborative study with seminarians and the staff at St. Paul's regional theological institute, Trichy.
HISTORY
MAJOR ACTIVITIES
CONTACT DETAILS
Don Bosco Provincial House
65 Illupur Road, Kallukuzhy
TIRUCHY – 620 020
Phone: (0431) 2316324/ 216525 House
2315726 House
2316545 Provincial
94431 69489 Provincial
94437 48691 Vice Provincial
94437 48692 Economer
94437 48693 Secretary
99433 68049 Dev. Office (CAUVERI)
Fax: (0431) 256456
E-Mail: provincial@donboscotiruchy.org Provincial
viceprovincial@donboscotiruchy.org Vice Provincial
economer@donboscotiruchy.org Economer
secretary@donboscotiruchy.org Secretary
cauveri@donboscotiruchy.org Dev.Office
URL: www.donboscotiruchy.org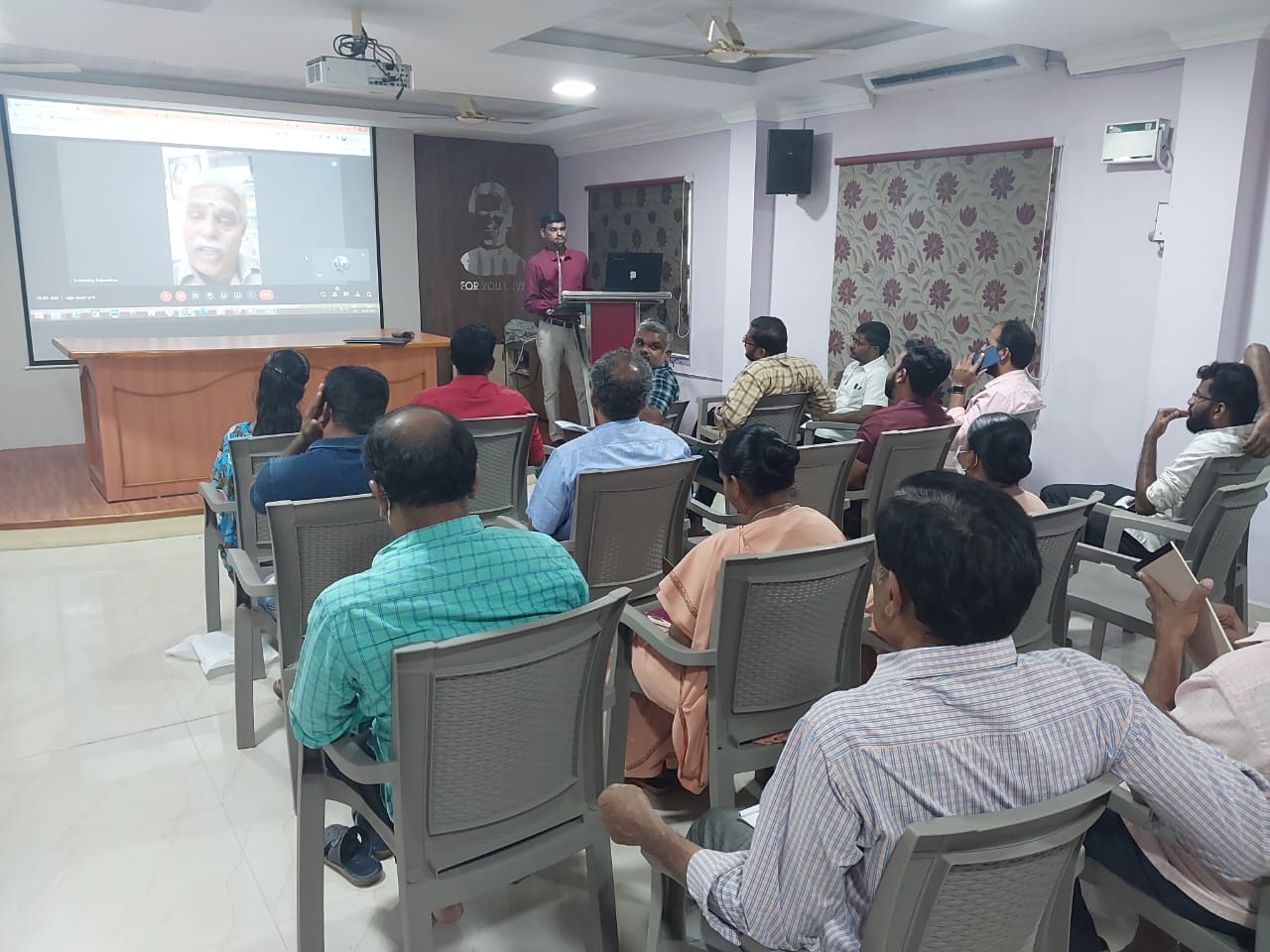 A two days workshop on GST conducted by the Province for the Administrators and Accountants at Don Bosco Provincial House, Trichy on 9th and 10th of February 2023. There were 22 participants. Mr. Karthikeyan, an associate of Tally, Chennai was the resource person. GST Registration, Types of GST, GST returns filing were the topics of […]
Read More