06. DINDIGUL – SAVARIARPALAYAM
St. John Bosco; (1999) 2018: Dindigul
VISION
Don Bosco, Savariarpalayam envisions an educationally, economically and politically developed society, by guiding the youth to higher education and helping the working men and women find self employment and by imparting quality technical education through the community college in order to make them the agents of social change in and around
MISSION
We will empower the youth of Savariarpalayam to find suitable career.
We will provide skill training through SHGs to the working men and women to make them capable of self employment.
We will provide quality skill and technical training to the youngsters, especially the drops outs in and around Dindigul and help them find suitable jobs.
HISTORY
Up to 1996, Savariarpalayam was a substation of Mettupatti, Dindigul. Due to a caste clash, Savariarpalayam was bifurcated as a separate parish and was given to Jesuits as a chaplaincy. After a few months, the diocesans from St.Joseph's parish were taking care of the pastoral needs. On 1st of February, 1999, Salesians came to reside in this parish to study the feasibilities of starting their mission; a scientific survey of this mission was made with the help of Rev.Fr. Arul Maran M.S.W. The findings were tabulated and presented to the provincial Council. On 24th September, 1999, the parish was officially handed over to the salesians.
Fr. Xavier Rodriguez was installed as its first parish priest and Fr.Adaikalarasa took charge as the Asst. Parish priest . During that occasion, the newly bought land opposite to the existing church was blessed and the foundation stone was laid for a new church. In January, 2000, Fr.Agilan joined the team. The new church was opened in January, 2001. On the same day, the cassette NeeyeNirandharam was released. Bro Arokiam and Bro.Stephen came as student brothers in June 2002. Fr. Agilan took over as parish priest in January, 2003, after Fr. Adaikalarasa left for srilanka and Fr.Joe Daniel became the Assistant parish priest. Fr.Bhakiaraj replaced Fr.JoeDeniel in May the same year. Fr.Rajan came in as Assistant Parish Priest and Vocation Promoter in 2004. That year Bros. SelvarajanSelvin joined the community. .In June, 2006, Fr.Agilan moved to Vilathikulam and
Fr.Rosario Perez took over as Rector and parish priest. Fr. Rajan went over to Madurai .Fr.Robert became the Assistant P.P. Fr.Rosario Perez died suddenly on 27th August, 2007 and Fr.GerardBritto took charge as Rector and P.P on 20th October, 2007. Fr.Charles joined in January, 2008 and replaced Fr.Robert as asst. P.P. in May 2008. Fr. K.C.Francis has taken over the reins from May 2010, with Fr. Daniel Sebastin as the Assistant Parish Priest and Vocation Promoter of the province.
The selesian resident blessed on 12th December 2010 by Most Rev. Antony Pappusamy D.D. Bishop of Dindigul and opened by Rev. Fr. Amalraj Susai Provincial of tiruchy province. In May 29th 2011, Fr. Daniel Joseph took charge as a Parish priest and Fr. K.P. Vincent as the Assistant Parish Priest and Vocation Promoter of the Province. In May 2012 Fr. Joseph Charls joined as a student and assistant parish priest.
MAJOR ACTIVITIES
PARISH: Savariarpalayam Parish consists of a main parish and 3 substations. There are 887 Catholic families (536 in Savariarpalayam, 105 in Thomayarpuram, 168 in Anthonyartheru and 78 in Gnanapragasiyarpuram). There are 26 Anbiams in the Parish. Sunday Catechism is conducted at the main station and 350 children attend the Sunday catechism. There are 25 Catechism teachers involved in teaching Catechism. Parish has got pious associations like VinnarasiMatha Presidium, Gospel couples and Legion of Mary and they have their regular meetings and prayer animations. The association of Vincent De Paul is revived recently and started functioning actively. There is an Altar children unit with 25 members. Parish has got a youth group with 35 members.
REACH-OUT PROGRAMMES:The community organizes a tailoring unit for women and there are 25 members getting trained. There is an evening study centre with 60 students. There are 5 eco clubs with 100 members.
CONTACT DETAILS
St. Xavier's Church,
Savariarpalayam, P.Box No.5
Begampur PO, Dindigul – 624 002
Phone: (0451) 2401689 / 8508530505
E-Mail: xavierchurchdgl@gmail.com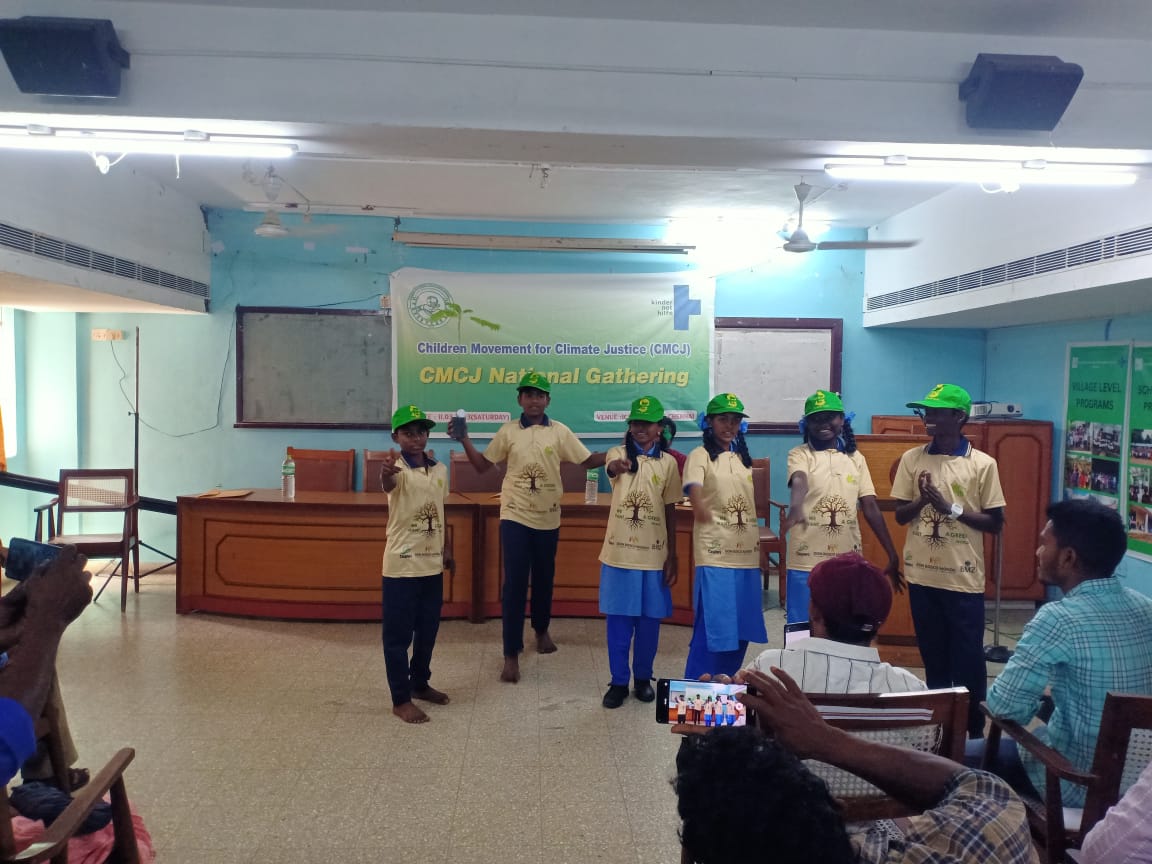 Don Bosco Children Movement from Don Bosco Social Service Centre at Savariyarpalayam participated in the National Level Gathering of Children Movement for Climate Justice (CMCJ) held at ICSA Centre, Chennai on 10th March 2023. It was a gathering of Children Movement for Climate Justice (CMCJ) from seven states viz., Tamilnadu, Pondicherry, Andhra Pradesh, Telengana, Odissa, […]
Read More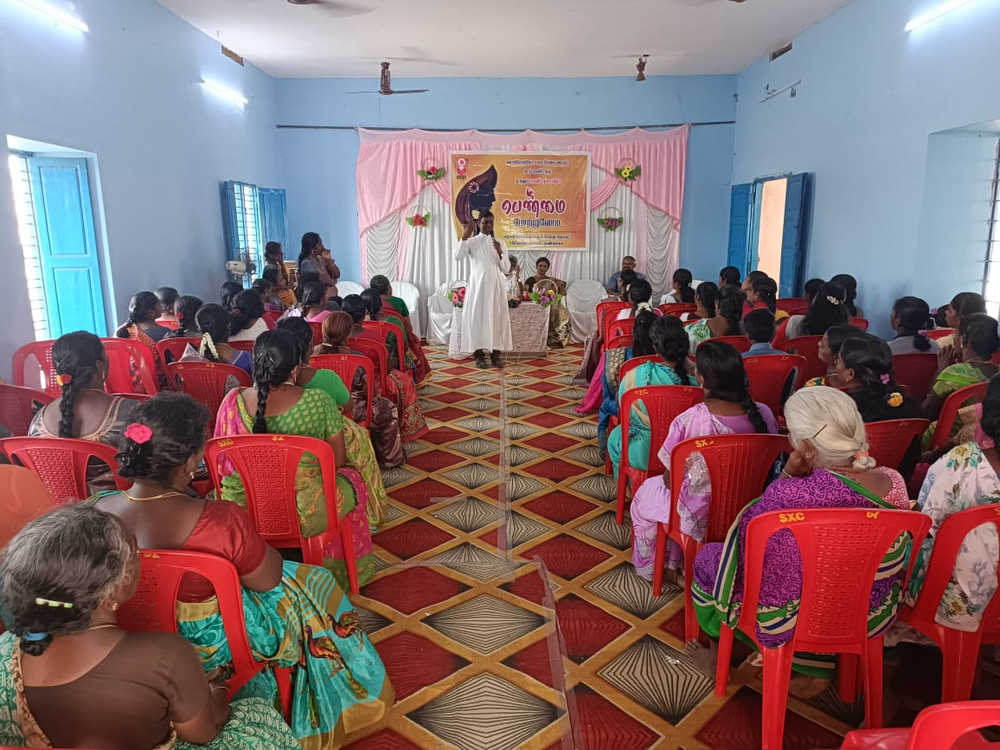 March 8th is the International Women's Day and it's a maiden Women's Day at Savariarpalayam for Sudar Women's group this year. It's a special day for women at savariarpalayam. More than hundred women participated in the Women's day organized by Don Bosco Social Service Unit, Savariarpalayam. The sanitary workers were honoured during the programme. Mr.Ravichandran […]
Read More