DBAI-Salem – "No to Dropping the School – Yes to Glowing in Life through Education"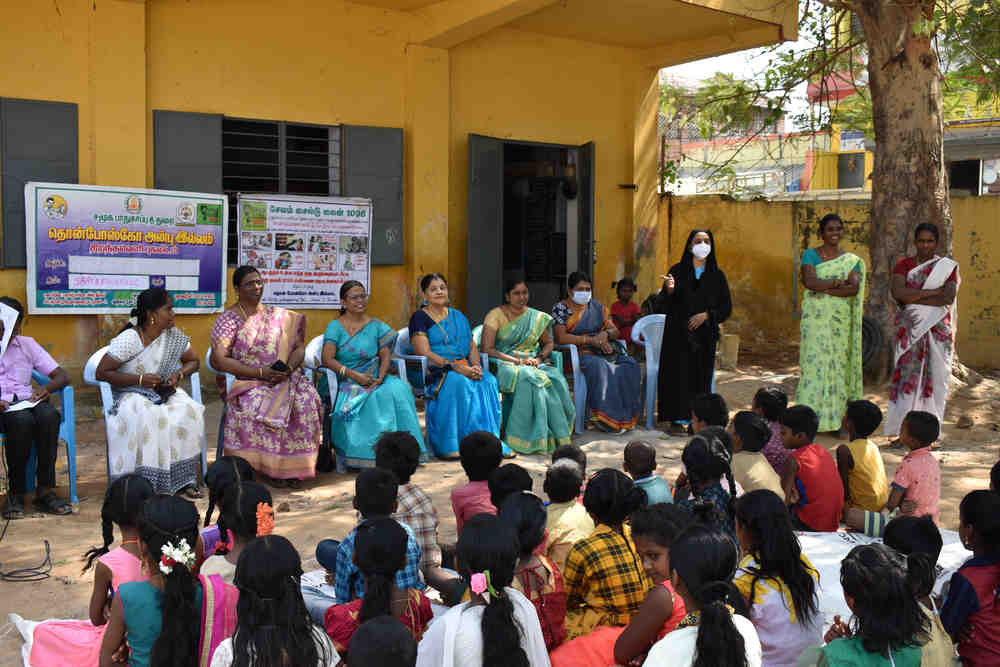 An Open House Awareness Program on the importance of schooling titles as "No to Dropping the School – Yes to Glowing in Life through Education" was conducted on 11th March, 2023 at 10.00 a.m, at the Government Middle School, Erumapalayam in Kitchipalayam, Salem by Don Bosco Anbu Illam – Child Line 1098, Salem together with the Social Protection Department, School Education Department and Police Department.  Mrs. Jeyanthi the Head of the District Child Welfare Committee, Fr. Paulraj the Assistant Director of Don Bosco Anbu Illam – the Chief Guests and the District Coordinators from the School Education Department M R Devika, Mr. Sathish Kumar, Malarkodi,
Mrs. Subha and Mrs. Fathima John the Headmistress presided over the event and enlightened the students on the importance of education and the destructive consequences emerging from dropping the school. In order to make it an active and vibrant event, the importance of Play Way Education was taught through games during the program. Moreover, the staff and coordinators from Child Line 1098, Child-Friendly Salem initiative and Open Shelter also took part in this event and enabled the students to become aware of the importance of School Education. 100 children participated and benefited from this event.