Foundation Stone laid for a Community Hall at Savariyarpalayam Parish, Dindigul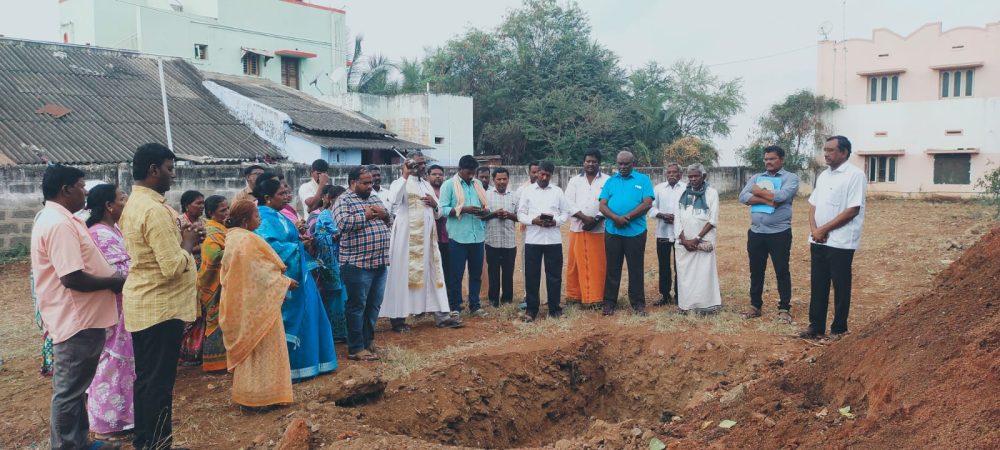 The long awaited construction of building a community hall for the parishoners, was blessed by Rev. Fr. Agilan Sarprasadam Sdb, The Salesian Provincial, Tiruchy, on 21 May 2022, and the foundation stone was laid by Rev. Fr. Arnold Mahesh sdb, The parish priest, Savariarpalayam, Dindigul and the whole area was blessed by Fr. Amaladoss Sdb, The Salesian Provincial Economer, Tiruchy. More than 75 parishoners participated in the event.
The Salesian community presented the plan for the approval to the Dindigul corporation office. We got the approval on 24th February 2023. We thank our Blessed Mother for the approval. We thank Fr. Albert and Fr. Sebastian who worked tirelessly to get the approval. On 1st of March, 2023, Fr. Arul Justin, The Rector and Parish Priest, Savariarpalayam along with the thirty parishoners blessed the land once again to start the work for the construction of St. Xavier Community hall at savariarpalayam.