SOUTHERN ZONAL CONFERENCE OF SALESIAN COOPERATORS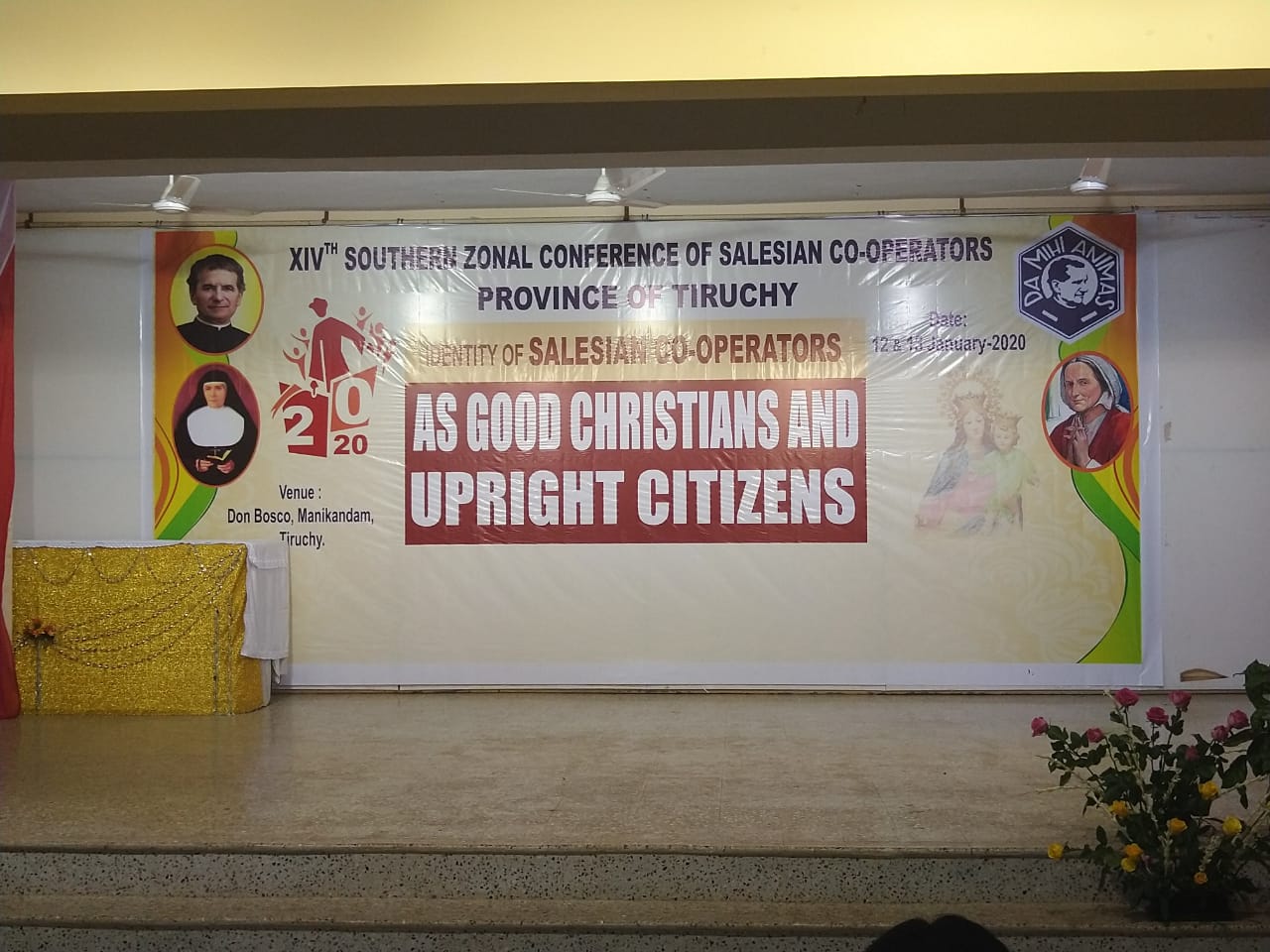 On 12 & 13 January 2020 the Southern Zonal Conference of Salesian Cooperators was held at Don Bosco – Manikandam, Tiruchy. There were 65 participants from various Salesian Provinces of India like Delhi, Mumbai, Goa, Andhra Pradesh, Bengaluru, Chennai and Tiruchy. The program began on 12 January 2020 with the flag hoisting by Fr. Agialn – the Provincial of Tiruchy. Fr. Agilan – SDB Provincial of Tiruchy and Sr. Amalanathan Mary Margaret – FMA Provincial of Tiruchy presided over the function and gave their inaugural speeches. Fr. Albert Johnson – the National Delegate of Salesian Family, Mr. Anthuvan – the World Councilor of Salesian Cooperators, Fr. Thomas Louis – Salesian Family Delegate of Tiruchy Province, Fr. Mariadoss – Provincial Delegate of Salesian Cooperator of INT, Sr. Rosy Antony – Provincial Delegate of Salesian Cooperator of FMA Tiruchy and Mr. Xavier Amaladoss – the Coordinator of Tiruchy Province addressed the gathering.
There were animations on "The Identity of Salesian Cooperators as Good Christians and Upright Citizens," "Influences and Challenging areas of Salesian Cooperators in the society" and "Salesian Cooperators are Co-responsible in the Salvation of Young".