On August 15, 2023 Morning a Day Filled with Zeal: Celebrating the 77th Independence Day
With an infectious spirit of patriotism, the 77th Independence Day was joyously commemorated on the morning of August 15, 2023, under the esteemed guidance of Fr. Diravya Rupen SDB and Fr. Arokiya Selvakumar SDB. The occasion was graced by the presence of the venerable Rector Fr. Charles – SDB from Don Bosco Alahal Media, who served as the chief guest for the event.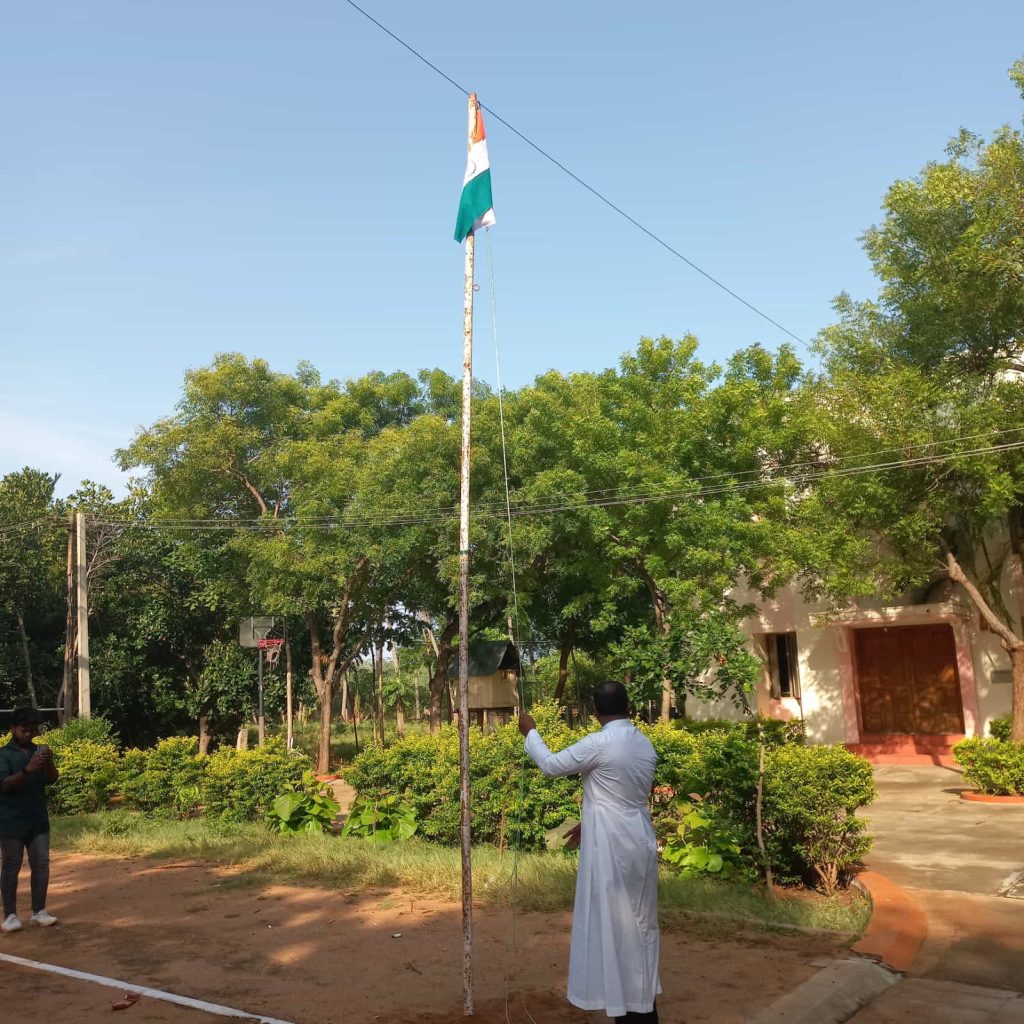 The festivities commenced with the dignified hoisting of the National Flag, a symbol of our unity and freedom. The resonating voice of the National Anthem, sung passionately by our talented students hailing from both DB Tech and DB Media, filled the air, evoking a sense of pride and unity. A touching tribute was paid to the indomitable spirit of Subhash Chandra Bose, eloquently voiced by Mr. Shaik Bareed, a student whose words echoed the resilience of our nation's heroes.
The highlight of the morning was the heartfelt address by the chief guest, who shared insightful thoughts and conveyed warm Independence Day wishes to the gathering. The messages of unity, progress, and the importance of cherishing our freedom were beautifully encapsulated in his words.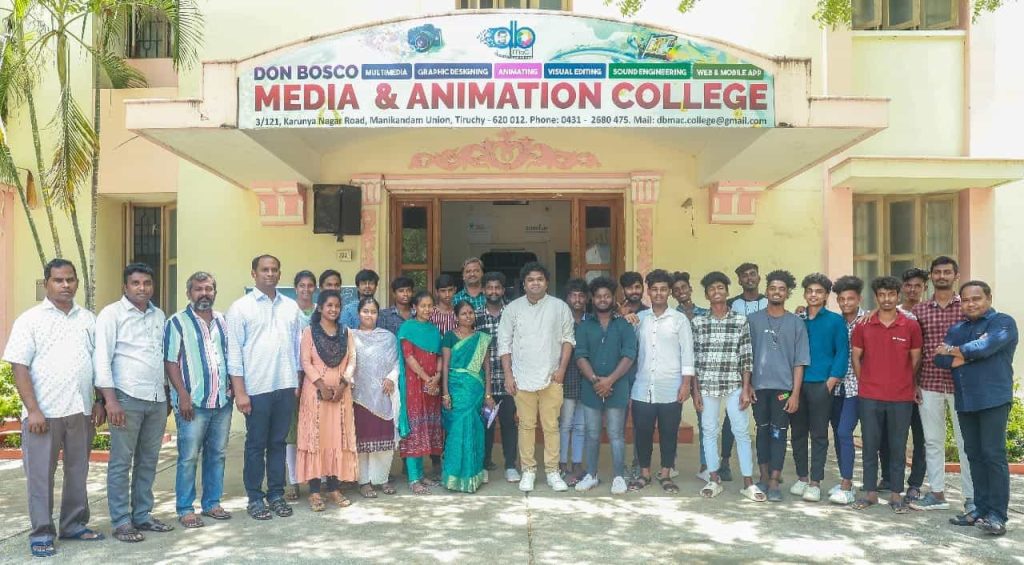 Afternoon as the sun reached its zenith, the celebrations continued with an enriching workshop on Cinema Writing Concepts, exclusively for the students of Don Bosco Media. The workshop was conducted by none other than the eminent Mr. Alfred Prakash, the creative mind behind the acclaimed "Porthozhil Movie."
The first session of the workshop revolved around an engaging discussion, where doubts and queries about the intricacies of "Porthozhil Movie" were expertly addressed, shedding light on the thought process behind the cinematic masterpiece.
In the subsequent session, Mr. Alfred Prakash delved into the art of cinema writing, unraveling the secrets behind creating captivating screenplays. With passion and expertise, he navigated through the nuances of storytelling, leaving the students inspired and enlightened.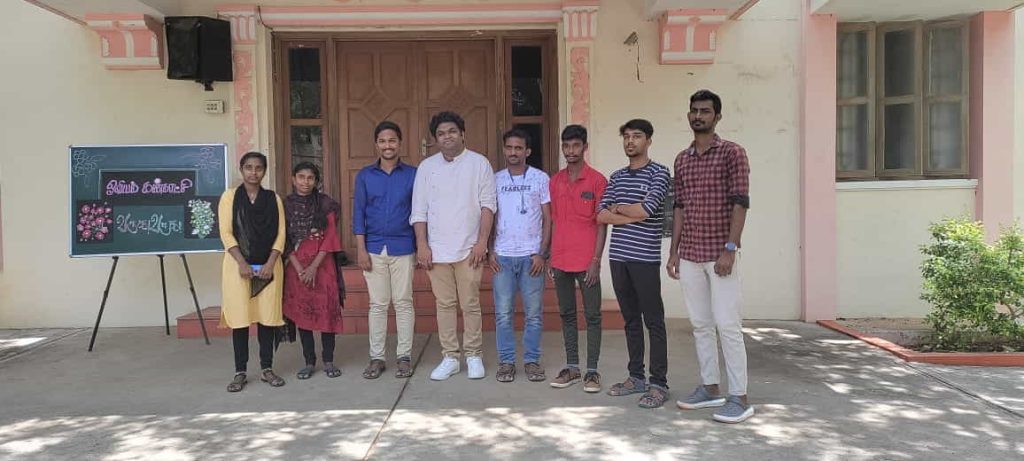 The orchestration of this remarkable event was a testament to the collaborative efforts of Rector Fr. Charles – SDB, Fr. Arokiya Selvakumar SDB, and Fr. Diravya Rupen SDB, whose dedication ensured the seamless coordination and execution of the day's festivities.
In conclusion, the 77th Independence Day celebration at Don Bosco Alahal Media was a true embodiment of the spirit of freedom, unity, and knowledge-sharing. As the day drew to a close, the students departed with hearts full of inspiration, ready to contribute their creativity and knowledge to the tapestry of our great nation.