The Association of Salesian Cooperators of Trichy Province gained twenty six new Salesian Cooperators on 13 August, 2023.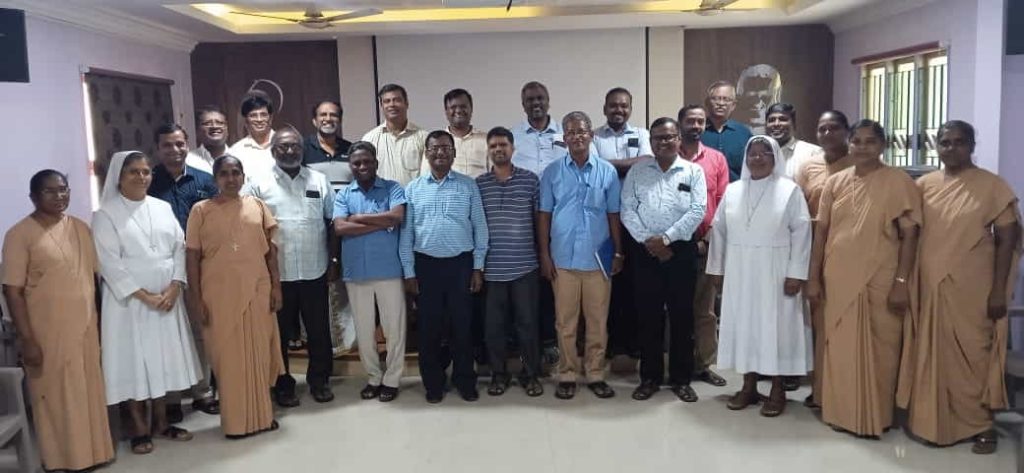 The Promise Day of the Salesian Cooperators was organized at Bosco Mayam, Pallithammam and the twenty six aspirants due for making the promise were lead in to a spiritual preparation with half-a-day animation of recollection. Fr. John Barnabas preached the recollection on encountering Christ in the daily routines of life and Sr. Nirmala prepared them for the Sacrament of Reconciliation integrated with adoration service.
The Provincial Council of ASC in collaboration with Sr. Rosy prepared the aspirants for the Promise ceremony with due reverence and poise.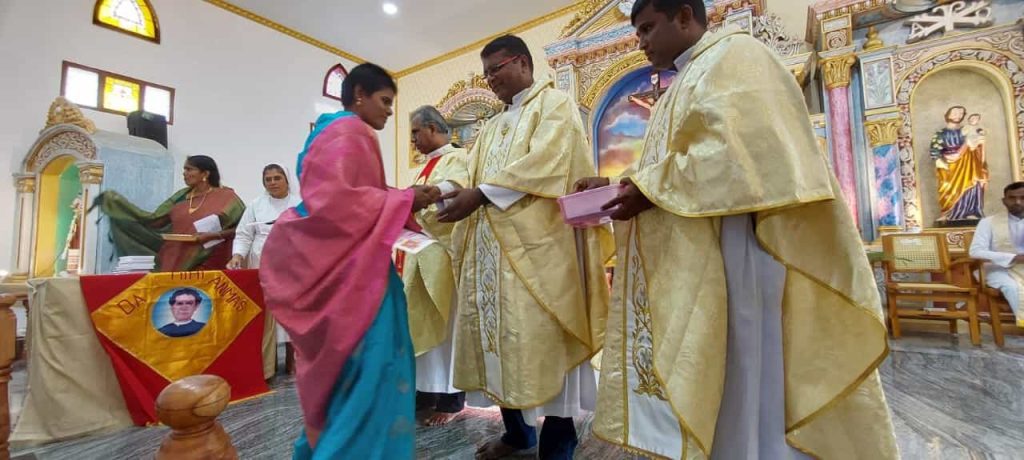 The Holy Eucharist was presided over by Fr. Agilan Sarprasadam, Salesian Provincial of Trichy Province and the homily was preached by Fr. Ferrington Poobalarayan, Provincial delegates for Salesian Family. The twenty six aspirants made their promise in the presence of Fr. Agilan and Sr. Majella, FMA Provincial of Trichy Province and was received by Mr. Jothi Prakasam, Provincial Coordinator of Trichy Province.
The Eucharist was followed by a short felicitation wherein the promised members received the Certificates and the Project of Apostolic Life from the SBD and FMA Provincials and the celebration concluded with a great joy and the vote of thanks delivered by the local ASC unit.