Don Bosco Madurai Hosts
State-Level Football Tournament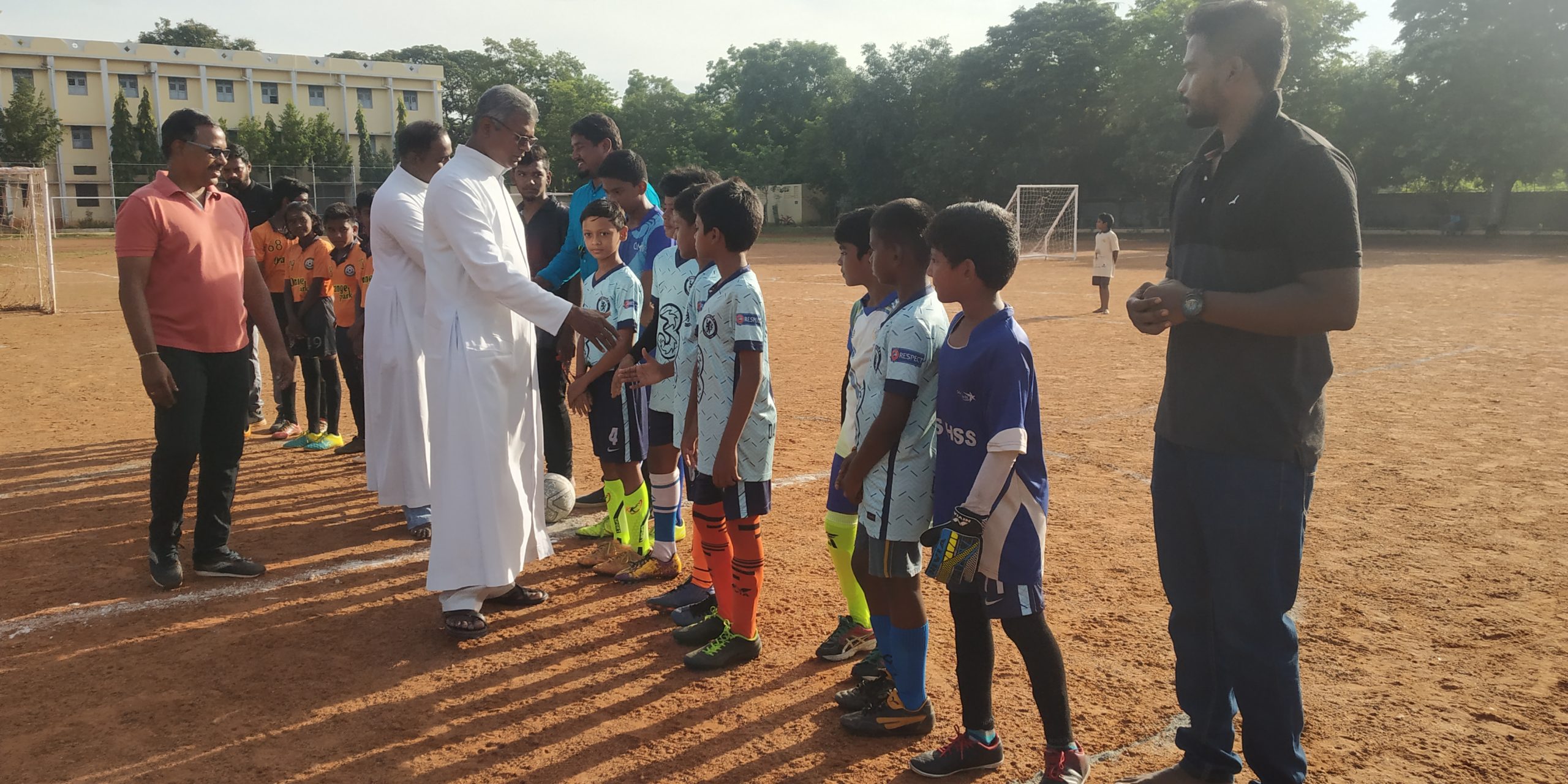 Tiruchy, Oct. 12. Don Bosco Industrial Training Institute (ITI), Madurai, hosted the annual state-level Football Tournament held from October 8-10, 2021. Seventy-five teams participated in the tournament from different districts of Tamil Nadu. Father Amala Jeya Rayen, the Rector, inaugurated the Football Tournament.
In the past two years, due to the pandemic, the tournament was not held. Now that the ball is rolling, hundreds of players and thousands of spectators thronged the venue. The mega event was organized with the help of youth centre members. The matches were held from 6.00 am to 6.00 pm during the scheduled days of the tournament.