International Women's Day @ Savariarpalayam, Dindigul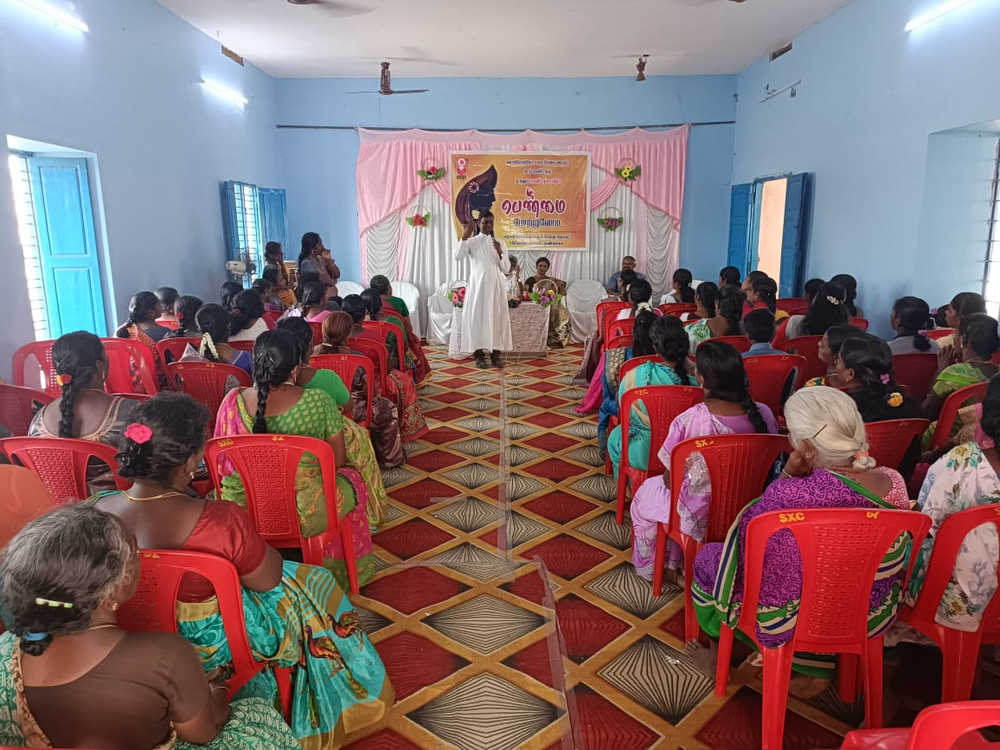 March 8th is the International Women's Day and it's a maiden Women's Day at Savariarpalayam for Sudar Women's group this year. It's a special day for women at savariarpalayam. More than hundred women participated in the Women's day organized by Don Bosco Social Service Unit, Savariarpalayam. The sanitary workers were honoured during the programme.
Mr.Ravichandran Speaker & Trainer was the animator on the theme on how effective we can be as a women group and Dr. Jeyavanithamani – Eriyodu, Mr.Albert Fernandez – Tamilnadu Minorty Commission Member, Fr. Xavier Michael – Vice Provincial of the Salesian Province of Trichy & CWC chairperson, Mr. Sivakumar – Tamilnadu SHG Planning officer Dindigul, Mr. Nicholas – Al the Children Trust NGO and Fr. Arul Justin Sdb- The Parish Priest, Savariarpalayam, Fr. Sebastian – The Asst.parish priest, Savariarpalayam participated in the event. The Sudar Women group decided to educate a girl child this year from their income generating programme. Fr. Albert Yesudoss who is the incharge of the Don Bosco Social Service works coordinated the whole day programme.